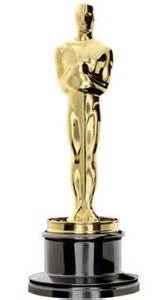 This could be Leo's year. Or not.
The 2016 Academy Awards are drawing near, and anticipation around potential winners is rising. Though I thought "Magic Mike XXL" was deserving of a nomination in every category, the actual nominees of this year's films are exciting and some are, in my opinion, fairly unpredictable. Except "The Revenant" – I think this film will take home many awards.
Best Picture:
Though all of these movies were astounding, I am going to have to say that "The Revenant" will win this category. In fact, it may win every category. Even the ones it wasn't nominated for.
Best Actor in Leading Role:
This category will most definitely be interesting. Leonardo DiCaprio's role as Hugh Glass in the ever-talked-about "The Revenant" may be the one to get him the gold man of which he's never been the recipient. However, Eddie Redmayne in "The Danish Girl" won the Golden Globe in this category — but that is not always a telltale sign. Again, I predict Leonardo DiCaprio will win for "The Revenant."
Best Actress in Leading Role:
Jennifer Lawrence won the Golden Globe for Best Actress for her role in "Joy," and no offense to America's sweetheart, but I sincerely hope she doesn't win the Oscar. To be honest, it would be nice to see someone other than J-Law win something for a change. I think that this win will be between Brie Larson in "Room" and Cate Blanchett in "Carol." And I am guessing it will go to Brie Larson.
Best Actor in Supporting Role:
Tom Hardy from "The Revenant" —  I will be shocked if it goes to anyone else. That's all.
Best Actress in Supporting Role:
I always like rooting for the one who isn't often praised or well-known. That's why I have hopes for Alicia Vikander from "The Danish Girl." However, I will predict that it will go to Kate Winslet for her role in "Steve Jobs."
To find out the real winners, tune in to ABC at 7 p.m. ET Feb. 28.
Collegian A&E Reporter Zara DeGroot can be reached at entertainment@collegian.com or on Twitter @zar_degroot.