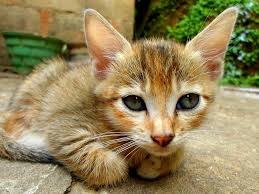 This is a pretty narcissistic post, isn't it? I share with you my favorite things of the week. Like honestly, who cares? I wouldn't care if I were you. But since I don't go around to each of you, watching intently over your shoulder to monitor your Collegian intake, it does not affect me. Just don't leave any mean comments. And so we continue.
This article
I follow this girl on Twitter, and last week she wrote a fantastic piece for the Guardian discussing what content would better suit women's magazines. Her suggestions include a list of movies to watch without your boyfriend and a how-to shave post, and excluded the multitude of unfeasible sex positions Cosmopolitan offers each month. This article is definitely a must read for those women who feel alienated by these sex-driven publications promoting an unrealistic standard of what females should be.
Taylor Swift's cats
Swifty's trustiest companions have become internet sensations, and justly so. They are adorable, seem to have a personality and make for great subjects for Instagram photos. Sounds like the dream boyfriend, really. Anyway, if you are looking to be the proud owner of some baby fur balls, follow Taylor's footsteps (as you should for everything) and get some Scottish Folds. 
Sweet tea
Similar to the song Taylor Swift sings, "the best things in life are free…" I sing, "the best things in life are $2.00…" For a small penny, you can get your paws on the best sweet tea in the world, just down the road at your neighborhood King Soopers. If you're a fan of cold beverages, tea, anything sweet or all of those combined, it is time to try out Turkey Hill's sickly cheap nectar — their sweet tea. You will not regret it.
Justin Bieber's latest single "Sorry"
You won't be sorry listening to this. Bieber has been producing some good tunes as of late. I still have "Where R U Now" stuck in my head. "What Do You Mean" is starting to get old. But Bieber's latest single "Sorry" has been going strong so far. What is probably a sad anthem to Selena is just another pop hit to us peasants that has us dancing unsafely in our cars. So actually, THANKS FOR NOTHING JUSTIN.
Twitter
Yes, super broad, I know. But Twitter continues to be my go-to social media platform. You can get your angsty, annoying thoughts out into the world without uttering a word. It is truly remarkable. 
Collegian A&E reporter Zara DeGroot can be reached at entertainment@collegian.com, or on Twitter @zar_degroot.