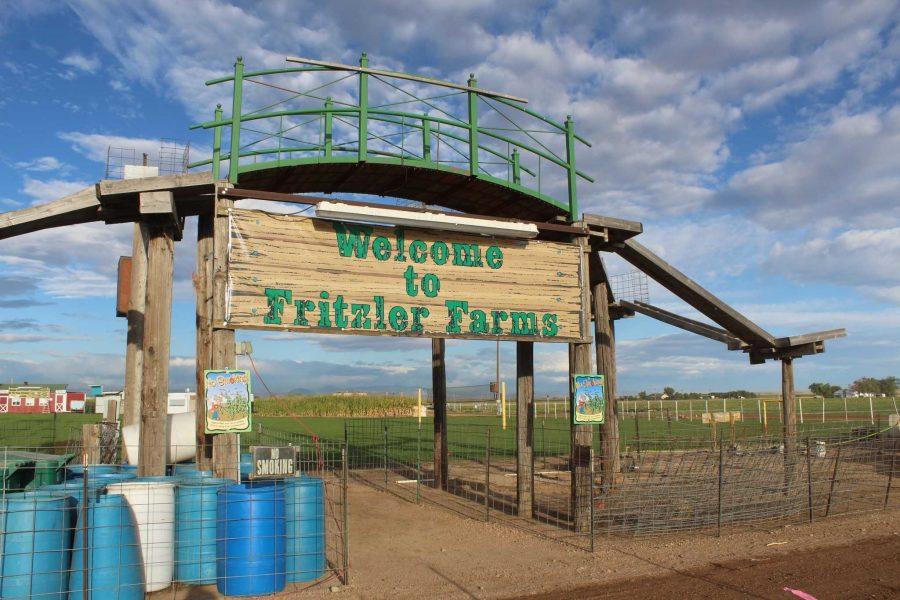 It's lions, tigers and bears, oh my, for the 16th season of the Frizler Corn Maze. 
The wait is almost over for those who love fall activities because one of Colorado's most iconic corn mazes is set to open Saturday. The Frizler Farm, located just outside Greeley in LaSalle, has been bringing seasonal fun since they started in fall 2000.
The farm has had over 350,000 visitors, more than 20 maze attractions and not one, but two phases of the corn maze challenging all those who seek to find the one and only exit from the golden corn maze stalks. 
According to owner Glen Fritzler, the family is proud of how renowned the corn maze has become over the years and what a big input it has left in their lives.
"It's been the greatest thing of every day besides having our kids and getting married," Fritzler said. "It's the number one life-changing thing that I have ever done. I can't get more enthusiasm, more pleasure, than opening up the corn maze and having the people come through and starting their own family traditions."
Each year the maze design changes. Glen and his wife Pamela are proud to announce that this year the 15-acre corn maze has been designed after a tiger, who was saved by the Wild Animal Sanctuary. The tiger, Kamal, is one of more than 67 tigers saved by the sanctuary located in Keensburg, Colorado. 
After solving Kamal, there are several other courtyard activities to partake in. Visitors can test their aim and attempt to shoot ears of corn and mini pumpkins at targets. They also won't want to miss the Super Pumpkin Cannon, which throws volleyball-size pumpkins soaring across the air. Visitors can also enjoy the u-pick pumpkin patch, live pig races, pillow jumps and pedal go-carts.
For the older kids, teens and young adults looking for spookier fun after dark, Scream Acres is the scariest haunted house around. This year, it has a zombie themed line-up.
"Scream Acres is my baby," said the owner's son, Trevor Fritzler. "This year we are incorporating a freak show in the very beginning and that will lead into the clowns. The clowns then become distressed by radiation and turn into clown zombies. "
Every year the Fritzler family adds an attraction to their fall farm. They announced they will have a beer garden serving some of Colorado's finest craft beers this year. Beer drinking will be confined to an enclosed area during the day, but at night purchases can be brought into the grass area allowing those waiting in line for the haunt to sip their beer.
Additionally, this fall they added two escape rooms. Named Al-Corn-Traz, 10 people will be allowed in the rooms to try and figure out the clues in an attempt to escape. 
Opening day for the corn maze is Saturday, and Scream Acres opens Sept. 25. 
CTV Station Manager Brynn Carman can be reached at entertainment@collegian.com or on Twitter @BrynnCarmanTV.