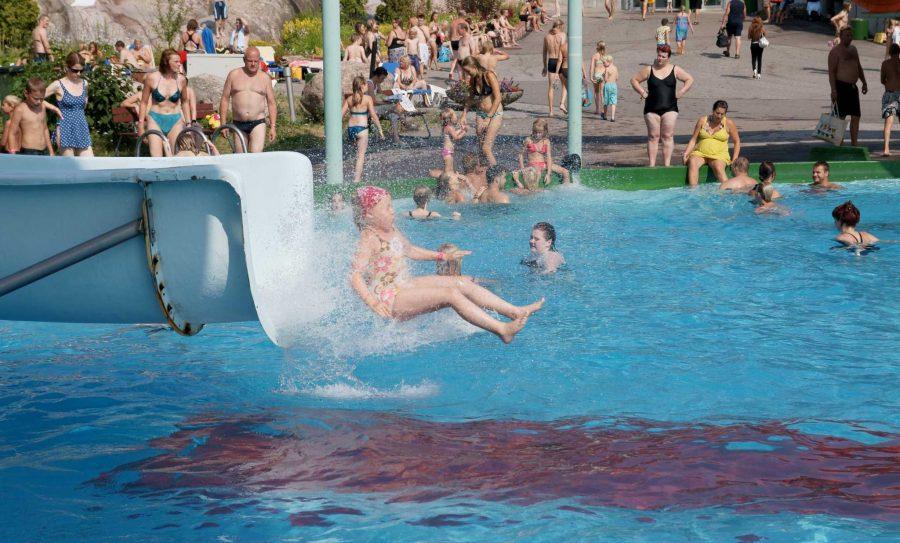 Note: This is satirical.
Returning from their sexy Halloween excursion to the Old Man Potter Water Park, a group of sexy teenagers made the sexy confirmation that the City's Park's abandoned water park "definitely doesn't have any monsters."
The sexy teens included CSU cheerleader Nicole Benson, CSU football running back Joe "Big Nasty" Golliher and Summers Cooper, the adorkable comic relief.
Fellow sexy teen Tony Frank was unable to make it, as he was stuck babysitting. Benson described Frank's absence as "totally lame."
The three sexy teens expressed disappointment that nothing even a little paranormal happened during their trip to the water park.
"We were pretty sure that there were going to be some monsters or ghosts or something," Golliher said shortly after angrily throwing away his Ouija Board and cursed amulet. "I mean, we're a bunch of teens skinny dipping and smoking and praising Satan at an abandoned water park. What do a bunch of sexy teens have to do to get murdered around here?"
The Old Man Potter Water Park has a reputation for drawing paranormal activity, including vampires, ghosts and several dozen angrily discarded copies of the "Paranormal Activity" film series.
Previously known as the Indian Burial Ground Water Park, and before that, the City Park Water Park, the Old Man Potter Water Park is owned by Old Man Potter, a former Harlem Globetrotter who owns much of Fort Collins, including the Old Man Potter Otter Barn, the Old Man Potter Slaughter-Farm and the Old Man Potter Hall Monitor-Herald.
Most recently, the Old Man Potter Water Park has been plagued with apparitions of the City Park Pond Monster. Formerly a high school mathlete, Parker Peterson was transformed into a horrifically ugly, horribly deformed, un-exaggeratedly hideous giant frog pond-monster after being bitten by a tadpole.
When pressed to comment, the City Park Pond Monster expressed anxiety about frightening such sexy teens.
"They're just so cool and popular … just like the kids who made fun of me in high school," said the City Park Pond Monster, on the verge of tears. "I was too nervous that they'd make fun of my horribly disfigured exterior."
"Maybe I'd give 'em a good scare or eat them or something if they were a little less sexy," continued the City Park Pond Monster. "Like those old people from last week."
The Hall Monitor-Herald is written by Lauren Funai, Niles Hachmeister, Patrick Hoehne, Chris Vanjonack and Andrew Walker. The Hall Monitor-Herald can be found online at thehallmonitorherald.com as well as trick-or-treating tonight.