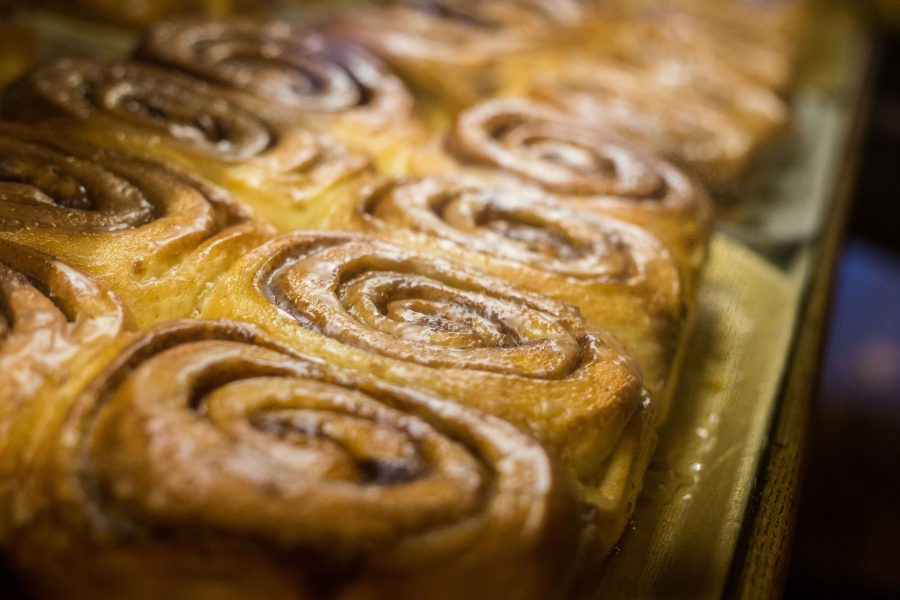 Buttered cinnamon roll toast, a sunny-side up egg, a side of hash browns and bottomless coffee — all for 45 cents.
Silver Grill Cafe offered 30 cent breakfast classics for the first 80 customers to show up before 6:30 a.m. last week as part of their 80th anniversary celebrations.
More than 100 people lined up at the Silver Grill Cafe at the crack of dawn to get the deal. According to Emily Wiegert, a server at the cafe, a variety of people showed up.
"It was a mixture of everybody — a lot of college students, homeless, the elderly, some of our regulars who are always here at 6:30 in the morning," Wiegert said. "There were lines down the block."
Taylor Blomquist, junior international soil and crop sciences major, tried to get the breakfast deal on Thursday of last week, but missed it by five minutes.
"Thinking we'll have plenty of time, we biked there about six, but the first 80 people had already showed up," Blomquist said. "It was the first time I ever ate there and the cinnamon rolls — fantastic!"
Silver Grill Cafe is renowned for their cinnamon roll toast which usually runs for $2.59 — last week it cost only 35 cents and also included an egg.
The food was hot, fresh and out quick that morning, despite the rush of customers so early.
"Because everybody came in at once, the entire restaurant would fill up in the first 10 minutes, so it was just a matter of getting to your tables fast enough," Wiegert said.
Leah Cody, CSU sophomore nutrition major, did not mind making the trek so early in the morning.
"It was great to only pay 97 cents for the two of us," Cody said. "It was worth it."
To honor the opening back in Oct. of 1933, the cafe has hosted special events throughout the past month, including a Western-themed dress-up for Tiny Tot Halloween on Sunday and Halloween costumes all this week.
Collegian Entertainment Writer Hannah Hemperly can be reached at news@collegian.com.