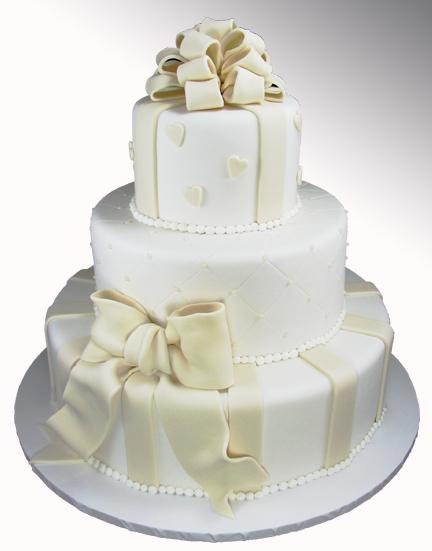 This Sunday, see what Fort Collins has to offer to future wedding couples at the Lincoln Center Bridal Show.
Caterers, photographers, florists and entertainment professionals will be sampling their products and offering their services to future clients.
"It's the first time that we have hosted a bridal fair here, but it's going to be very special. It's a very elegant atmosphere; it's as much about the experience at the show as it is about collecting information from the vendors for the brides and grooms," said Lincoln Center spokesperson, Susan Herlihy.
The Lincoln Center itself is available to book as a wedding ceremony and reception venue. On average, the Lincoln Center hosts 65 weddings per year, according to sales manager Andre Bennington.
Dora Grace Bridal Boutique will host a fashion show for the newest spring designs in both men's and women's wedding fashion, some of which have never been seen before, according to Herlihy.
"I think we're still seeing a lot of lace. I think that girls are looking for the unique necklines and interesting backs. It's all in the details," said Dora Grace owner, Timiry Krieger.
Dora Grace wedding dresses range from $800 to $2,500, but average around $1,000. The show will also premier spring bridesmaid fashions.
Food for Thought, A Catering Affair by Connie, and Fiona's Delicatessen and Catering will be showcasing their menus and cake options.
Catering and sales manager for Fiona's, Jasmin Velez, encouraged couples to come prepared with a theme and budget in mind.
"We definitely offer a more individual experience, more custom menus, more custom décor. We take the time to get to know our clients," Velez said.
Catering menus for Fiona's range from pasta buffets to hazelnut encrusted halibut. Fiona's offers gluten and dairy free menus as well as vegan and kosher options.
At the show, they will also have a book of photos to show some of the more unusual wedding cakes they have made in the past.
"The most creative that we've ever had to design was shaped like a beehive and on top of it was a tyrannosaurus rex in a veil fighting a stegosaurus in a tux," Velez said.
Wedding cake prices start at $4 per serving, but Velez assured clients that she can prepare two to three price options.
At the show, Fiona's will offer cupcakes to sample different wedding cake flavors.
This is a free event and all are welcome to enjoy hors d'oeuvres, quartet performances and the fashion show. The show offers a groom's lounge and complimentary signature cocktails on the rooftop deck courtesy of Sapphire Events.