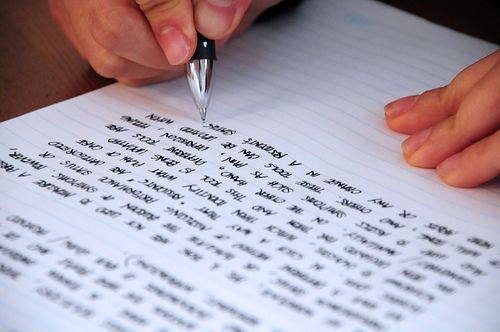 Pam Houston, an award winning novelist, essayist, and poet, will be reading her work at the Cherokee Park Ballroom in the Lory Student Center tonight at 7:30 p.m.
Much of Houston's work is a view of western lifestyles in what has been called post-feminism.  Her writing is full of vivid, sensory images and a straightforward attitude.
This reading is part of the English department's Creative Writing Reading Series that will continue throughout the semester. CSU English professor, Leslee Becker, says that Houston is excited to visit CSU as the writer to begin the series for spring semester. Houston is including CSU in her national reading tour.
"We felt that this is the reader that would appeal to a lot of people," Becker said.
Becker is the reading's coordinator with assistance from graduate creative writing student, Kaelyn Riley.
According to Becker, Riley has been working since last spring semester to arrange a reading at CSU with Pam Houston. A former student of Houston, Riley hopes that CSU students of any major can be just as influenced by Houston's work.
"Aside from the more literal guidance of line edits and revision suggestions, working with Pam Houston was a kind reminder to me that writing ­­­— any kind of writing — is an exercise in what it means to be human," Riley said in an email to the Collegian.
Becker and Riley encourage all CSU students to come to the reading.  Becker went on to explain that students from English to mechanical engineering have enjoyed Houston's work in the past.
"It's a community event. It's not exclusive to creative writing," Becker said. "This could be brand new for some people who have never been to a reading before. We're trying to serve the student population, not just English majors."
"That kind of reading experience reminds one — writer or chemist or mathematician — of the significance of language, because language is expression, communication, love. Anyone who has ever wanted to be reminded would, I'm sure, enjoy Pam's work and this reading," Riley said.
Houston will be selling some of her novels at the reading and will be answering audience questions afterwards.
The reading is free and open to the public.  The reading was made possible by funds from the Lila Morgan Grant.