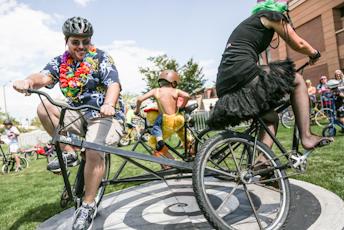 Dylan Langille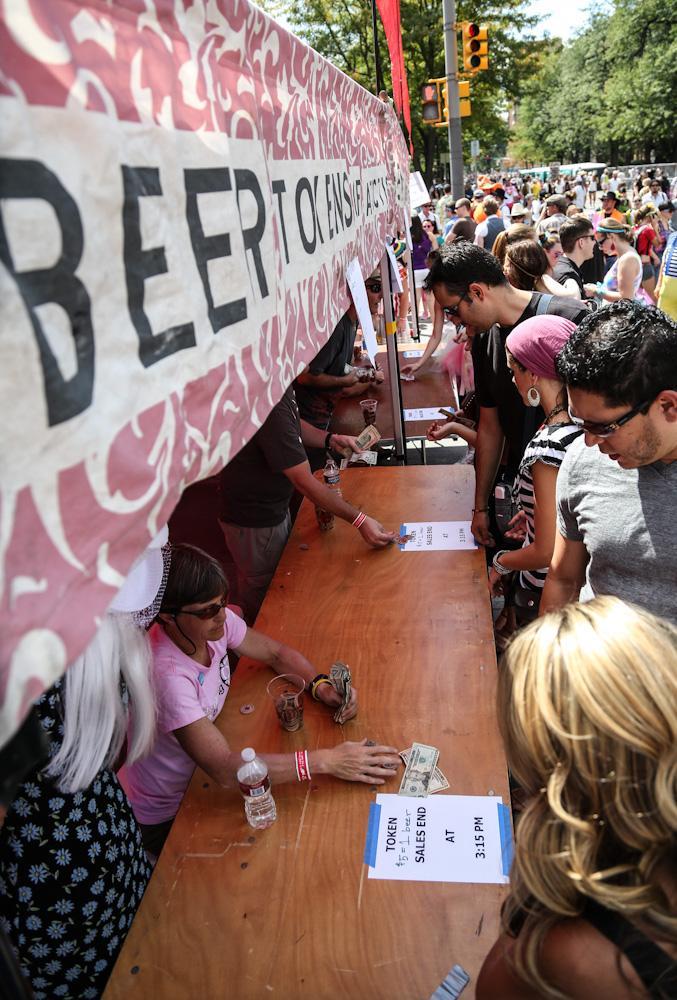 Tour de Fat is the one time of year in Fort Collins when wearing regular clothing during the day is out of the ordinary. This year, Old Town welcomed a crowd of brightly colored, tutu-wearing cyclists with their capes flying in the wind like never before.
But there's more to the Tour than just quirky costumes. The yearly parade helps to sustain the bike culture that Fort Collins is known for.
As in year's past, a $5 donation, which was given to Bike Fort Collins, was asked of parade-goers.
The tour raised $87,000 before expenses were accounted for from sales, according to Kory Swanson, the communications director for Overland Mountain Bike Club. The 2011 Fort Collins Tour raised $70,000 with an attendance of 20,000, said Bryan Simpson, public relations director for New Belgium Brewing.
Figures for the 2012 Tour attendance were not available at the time of press.
The money will be shared between Overland and the Fort Collins Bike Co-Op.
"We use it for working with land agencies to build trails. For example, last year we were able to donate $5,000 to Larimer County to rebuild trails. We use it for mountain biking day events and we have a patrol that we buy all their first aid," Swanson said.
Swanson described this year's Tour, like every one before it, as a great success toward building a more bike friendly community.
"It's showing communities that biking is fun and anyone can enjoy it," he said.
The event is well known throughout the country, but its hometown of Fort Collins boasts the biggest and the best of bike parades and creativity.
Elizabeth Philbrick, a new resident of Fort Collins, attended the Tour in Chicago last year, but was excited to attend her first FoCo Tour.
"They certainly know how to take it up a notch," she said.
Philbrick and her friend, Kristopher Hite, were dressed in homemade owl costumes.
"The entire costumes are based on recycled materials purchased primarily at the Arc," she said.
For some people the tour even helps bring Fort Collins communities together.
"Every now and again I see people wearing CSU gear and I like the community between CSU and Fort Collins," said Marykate Franks, a senior environmental health major at CSU.
"I'm a really big fan of New Belgium's culture for being bike friendly," Franks said. "Fort Collins is one of the most bike friendly cities in the nation. It's a great message for kids, being in the bike parade and getting them started so young, to say it's ok to have fun, but to be safe."