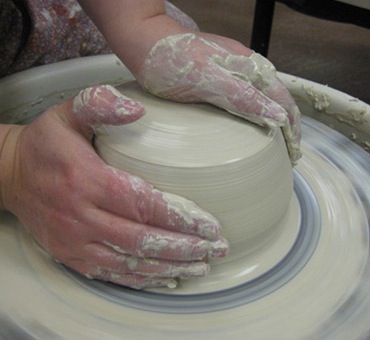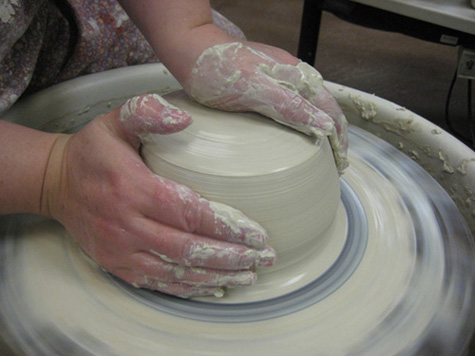 It's unusual for painter and sculptor Bob Coonts to have hundreds of strangers come in and out of his home studio, but he's looking forward to the once a year exception.
The Fort Collins Studio Tour will take place Saturday and Sunday from 10 a.m. to 5 p.m., and a map to the studios can be picked up at several locations.
It was started in 2001 by the Fort Collins Museum of Art (then known as the Fort Collins Museum of Contemporary Art), but was dropped in 2008. The Lincoln Center picked the tour up last year and has made it free of charge to anyone interested in seeing the work of community artists in their personal studios.
"I think it's a wonderful experience and gives us the opportunity to show people what we do," Coonts said. "I think people visiting the studios are interested in seeing how the artists work and where they work…I've always had good attendance over the two days and I enjoy it."
Coonts, a '64 CSU graduate and former affiliate faculty for the art department, has been a part of the studio tour since its first year.
"I talk about how I work, I show how I work, I might demo a little bit how I go about painting and how I approach things," Coonts said. "I enjoy it, and it doesn't bother us at all to have people come in."
Jeanne Shoaff, Gallery Coordinator for the Lincoln Center, has also been involved in the studio tour since it started, bringing it to the Lincoln center after it was dropped by FC MOA.
"The focus has always been, and still is, on people having the chance to really see how the artwork is made and where it is made, rather than when you go on a gallery," Shoaff said. "This way you actually get to visit the space where the artists are making their work."
This year's tour will include 60 artists spread out among 35 studios in Fort Collins, Bellevue and Laporte.
"Our goal really is for people to have a greater appreciation for the time and effort and talent and techniques and skills that artists really put into their artwork," Shoaff said. "I feel like with a greater appreciation, people can really enjoy the artwork a lot more and have an understanding for why it's priced the way that it is and what the techniques and skills are that actually go into producing the artwork."
A current exhibit at the Lincoln center shows example artworks from each of the artists, allowing tour-goers to decide which of the studios they'd like to visit as they plan their route.
"I think that we have a really diverse group of artists in terms of what they're producing," Shoaff said. "I think it's really important that our community recognizes how much of an arts community there is here."
Click here to visit the event's website, for information on map pickup locations and participating artists and studios.
Related articles
Fort Collins artisan market The French Nest features local crafts, music and food(collegian.com)
Beer week in Fort Collins(collegian.com)