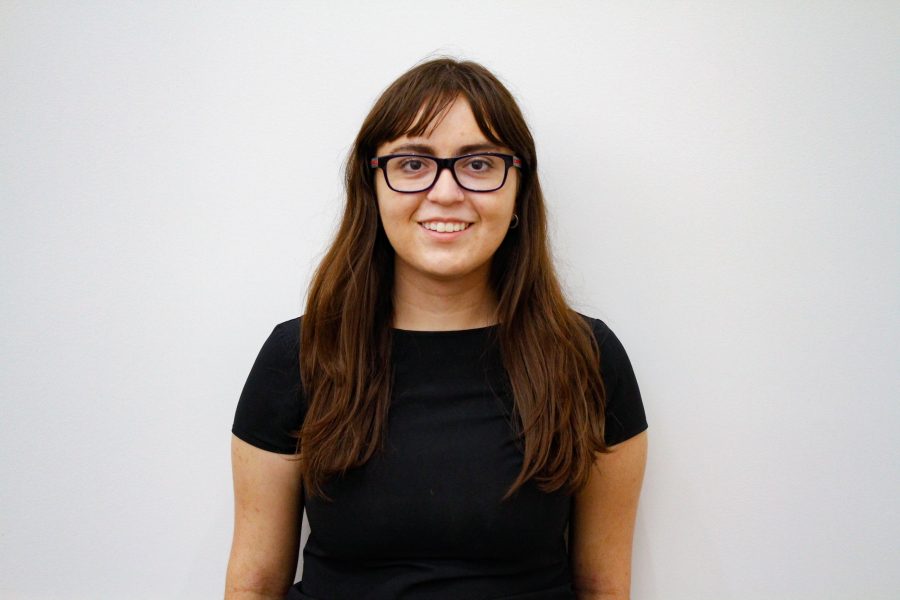 Editor's note: As part of a media transparency initiative, on Aug. 20, 2018, The Collegian spent the first day of publishing of the year telling our readers about us. You can read more about the people behind our publication in the Editor's Blog.
Haley Candelario is the editor-in-chief of The Collegian for the 2018-2019 school year following a summer reporting on crime and breaking news at the Colorado Springs Gazette.
Candelario is entering her third year studying journalism and media communications. She started at Rocky Mountain Student Media Corporation, which operates The Collegian, in fall 2016 as a member of the distribution team handing out the paper every morning to students, faculty and staff and started at The Collegian in fall 2016 as a news and arts and culture reporter.
She worked as news director since May 2017 before taking over the position of editor-in-chief May 2018. 
Candelario has primarily covered city and university issues. She has experience obtaining public documents, reporting on political and cultural issues and covering crime.
In September 2017, she took over as the primary reporter of the Associated Students of Colorado State University when the organization began its impeachment efforts of the student body president. She has also reported on several campus and city issues, including the vandalism of the Islamic Center of Fort Collins in 2017. She has covered the CSU Drag Show four times and reported on Take Back the Night in 2017.
Candelario has always enjoyed writing and has had an interest in newspaper publications since high school when her English teacher, Casey Hudson, frequently had students read copies of USA Today during class time.
Collegian Editor-in-Chief Haley Candelario can be reached at editor@collegian.com or on Twitter @H_Candelario98.