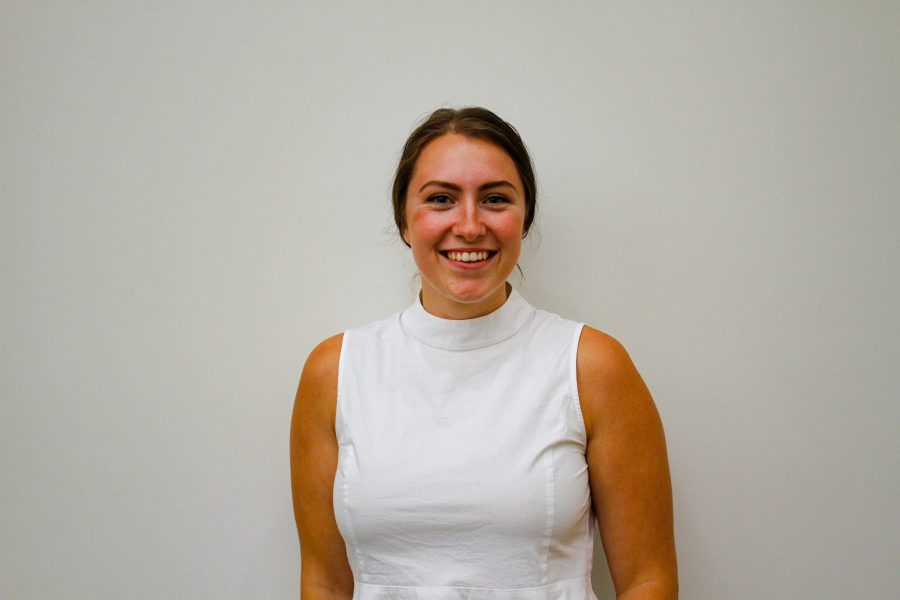 Editor's note: As part of a media transparency initiative, on Aug. 20, 2018, The Collegian spent the first day of publishing of the year telling our readers about us. You can read more about the people behind our publication in the Editor's Blog.
Gina Spoden is journalism and media communications major with minors in political science and Spanish. Spoden will serve as The Collegian's social media editor for the 2018-2019 school year.
Spoden is originally from Minnesota and enjoys aviation, outdoor activities, writing, photography and fashion. Spoden came to Colorado State University because of the family dynamic between Rams, and she loves getting to know new people. If you see her around campus, feel free to introduce yourself!
The power and influence that social media has in the modern day and its relationship with journalism is the reason Spoden stepped into the position at Rocky Mountain Student Media Corporation. Her social media philosophy focuses on rebuilding trust and engaging with The Collegian's audience.
Spoden has previously served as director of public affairs for another organization and plans to use her experience to better RMSMC social media.
Collegian Social Media Editor Gina Spoden can be reached at socialmedia@collegian.com or on Twitter @gina_spoden5.