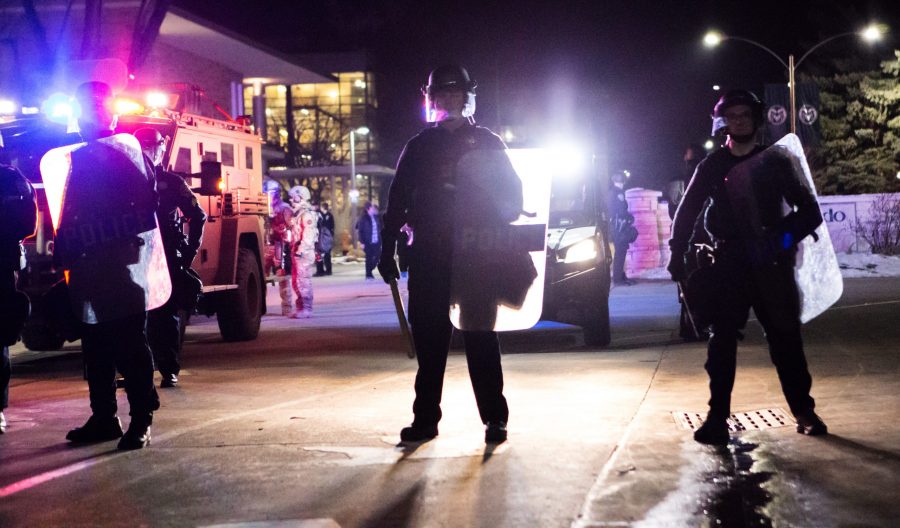 Editor's note: As part of a media transparency initiative, on Aug. 20, 2018, The Collegian spent the first day of publishing of the year telling our readers about us. You can read more about the people behind our publication in the Editor's Blog.
As a member of The Collegian photo desk, photographers can be exposed to dozens of new possibilities.
The photo desk allows staff to shoot anything from pictures of bands at local concert venues to presidential candidates. The Collegian photo desk allows staff to grow as photographers and as photojournalists. There is no limit to what pictures you can take—you are only limited by what photo assignments you choose to do.
The photo desk at The Collegian does not just cover local government or the most exciting fruit stand near campus. We get exclusive access to concerts, on-the-field access at games, a behind the scenes look at politics and most importantly, you get to meet amazing contacts along the way.
By being a photojournalist for The Collegian, you can gain real world skills in dozens of areas. Regardless of major, any photographer that wishes to learn new skills can shoot for us.
This year, our emphasis for our photojournalists will be exploring new areas we have not touched before, such as getting more of the photography staff to the next top concert and more photographers on the scene at breaking news.
Our goal is to not have photographers but to have photojournalists.
We are journalists, we tell stories with our photos, and we want to take ourselves—and our cameras—to the next level of reporting.
The Collegian photo desk can be reached at photo@collegian.com.