Do you ever feel as though the world is closing in around you? That one more mistake will cause the ceiling to come crashing down? Do you struggle to sleep at night from the endless cycle of worrying? Do you lie to yourself, pretending you're fine when in you know you're not? It's okay to admit the truth — perhaps you could be struggling with a mental illness.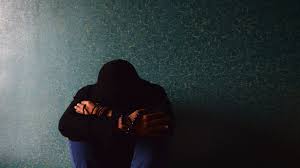 This surreptitious, taboo monster impacts so many people's lives, manifesting in a variety of forms such as anxiety, eating disorders, post-traumatic stress disorder, depression, and more.
According to the American Foundation for Suicide Prevention, 44,193 Americans commit suicide each year. For each of these, there are 25 other attempts.
The National Alliance of Mental Illness estimates that 1 in 5 American adults suffer from a mental illness. That's 43.8 million people annually in the U.S. alone. Additionally, 21.4 percent of young adults age 13-18 reportedly struggle with mental illness, along with 13 percent of kids ranging from 8 to 15 years old.
Despite these alarming statistics, the topic of mental illness often goes unaddressed. 
While it is true that mental illnesses can't be seen on an X-ray or mended with a cast like a broken bone, they are still just as real and deserve the same attention. It's time we stop pretending that mental illnesses aren't real. People with mental illness are not crazy. We're not being dramatic, and it's not a phase. We're just people.
If we continue to avoid addressing it head on, then we will never be able to improve the situation. Sometimes the topic can be taboo or embarrassing, and someone may be less willing to seek help. 
Below is a list of resources available if you or someone you know is struggling with mental illness.
The Colorado State University Health Network provides free counseling services at Aylesworth NW 123. The program offers both individual and group sessions, as well as workshops such as Anxiety 101.
Another available resource is Colorado Crisis Services located at 1217 Riverside Ave. This support center connects people with crisis counselors and trained professionals who are available 24/7. You can also call them at (844) 493- 8255 for confidential and immediate help.
For suicide prevention, call 911 or 1-800-SUICIDE (784-2433).