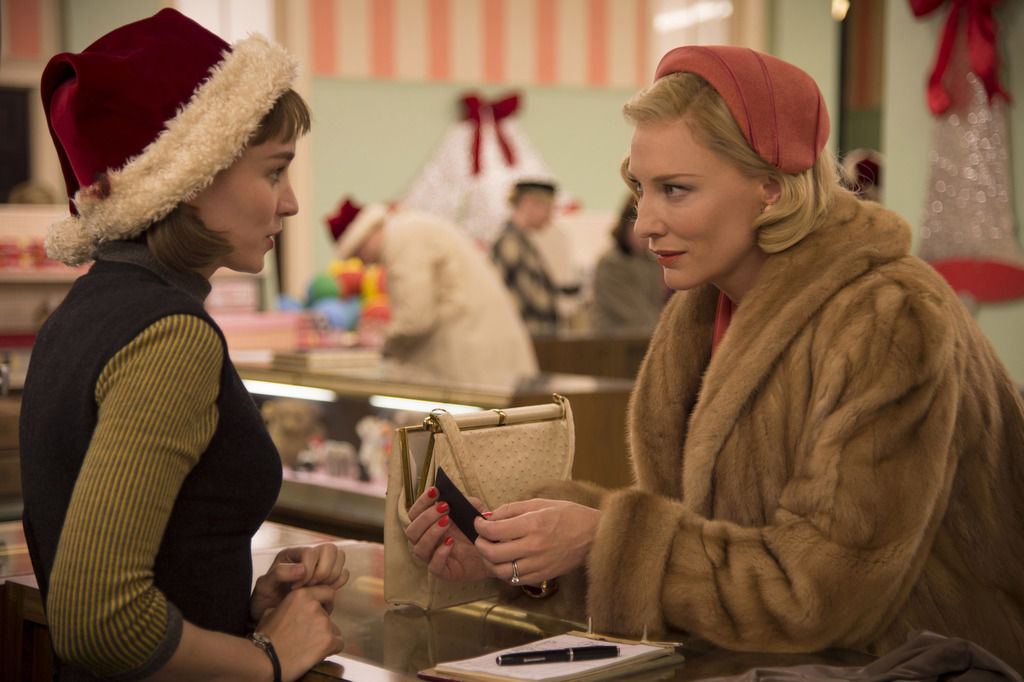 This Christmas, look forward to some different lifestyles on the big screen.
"Walking political, cultural and artistic tightropes and rarely faltering, director Todd Haynes' period-drama "Carol" does what few films like it have ever done without doing so with a heavy hand.
Based on the 1952 novel "The Price of Salt" by Patricia Highsmith and adapted by Phyllis Nagy, "Carol" delves into the world of alternative lifestyles at a time when the mere thought of such gave most people the willies. If you recognize Highsmith's name, it would be for good reason. She also wrote, among others, the novels that were made into the films "Strangers on a Train" by Alfred Hitchcock and "The Talented Mr. Ripley" by Anthony Minghella."
To read more (with spoilers), click here.