"I want to travel the world. I've been to parts of Asia, but I really want to go to Sydney, Australia. It would be something different. I want to see different styles of life." Photo by Erin Douglas.
"This studio was so much more expensive to build than I anticipated. What I really wanted to do was to go into high-end, super creative no-restrictions art pieces. The problem is that they're difficult to sell and what I need to do right now is pay some bills. I feel like right now I'm more of a tradesman than an artist. I can make the money. I do things in an artful manner, but I'm making three-inch pipes — that's my bread and butter. Photo by Erin Douglas.
"We have been married years and years: 61 plus years. Young people in relationships should get to know the other person well. Be careful and be prepared." Photo by Erin Douglas.
"I'm a permanent fixture [on College Avenue]. Make sure you get my pipe in the photo, you wouldn't recognize me without it." Photo by Abby Kurtz.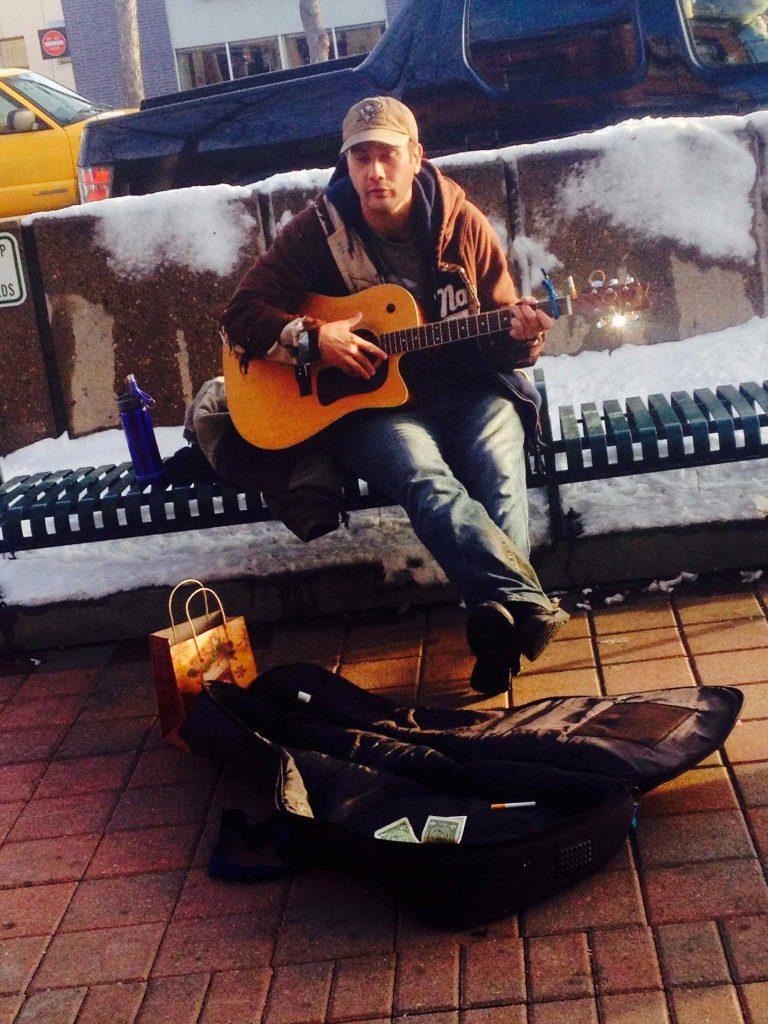 "Well love is a burning thing...and creates a fiery ring." Photo by Abby Kurtz.
This article was created for College Avenue Magazine.