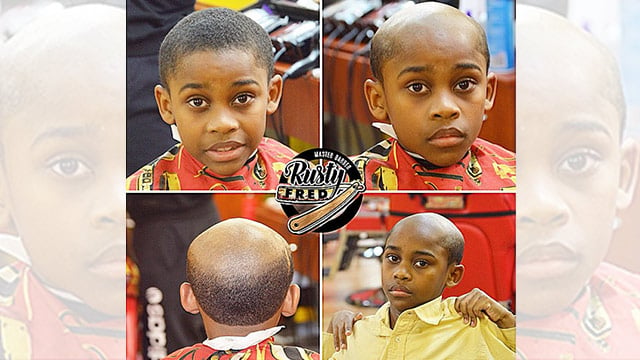 Has your child been misbehaving? Even if you don't have kids, imagine if every time you misbehaved your mother took you to get your hair chopped up or shaved off? If it sounds like something you'd be interested in as a parent, check out this barber.
"Have a kid who is acting out and out of control? Three days a week, a Snellville barbershop offers a free haircut called the "Benjamin Button Special," that'll make your misbehaving child resemble a senior citizen."
To see the results, click here.