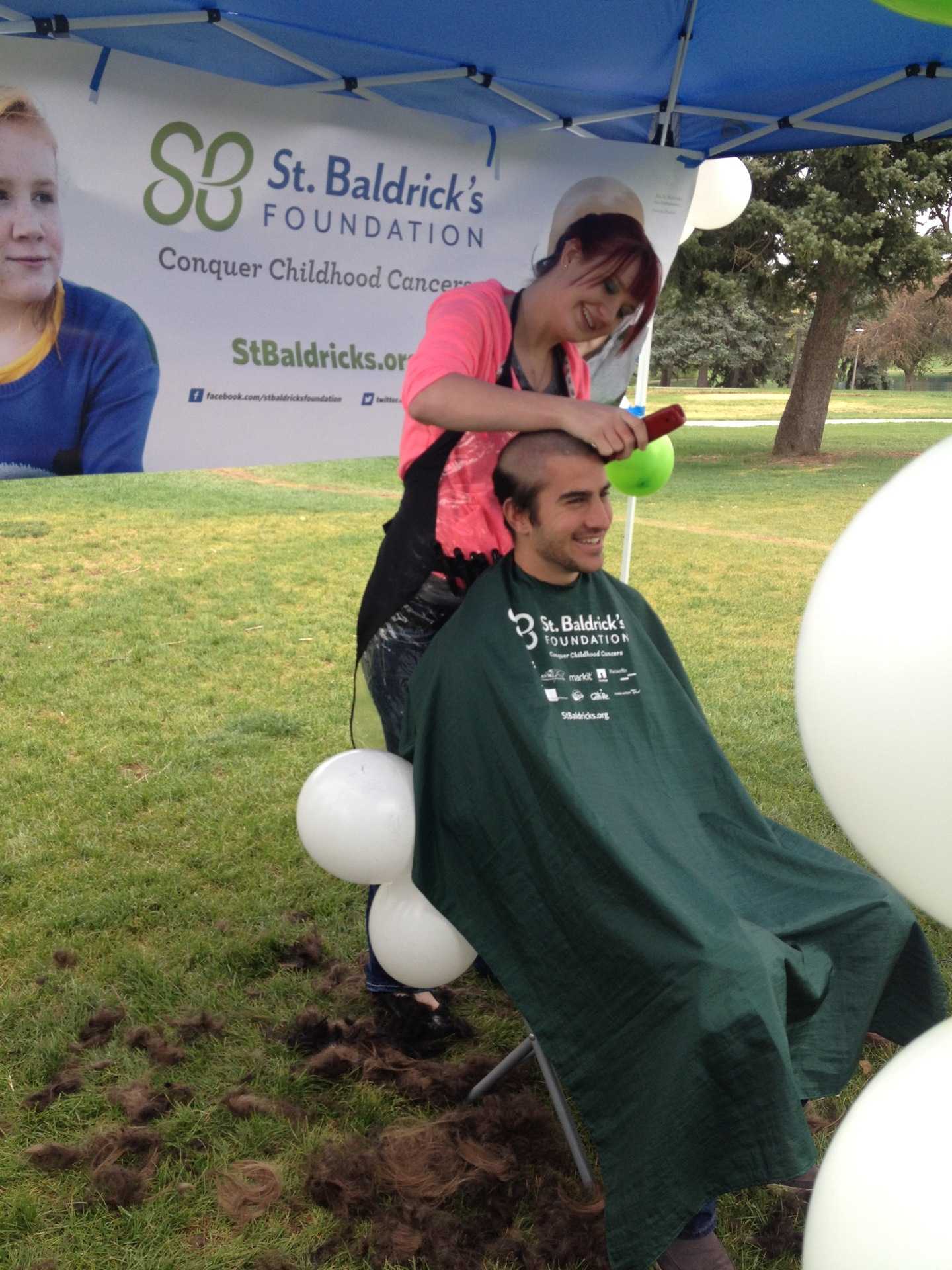 Forty-six people were bold and bald on Friday shaving their heads to raise awareness for children with cancer.
Kate Douglas, the President of Alpha Phi Omega and a senior fermentation science and technology major at CSU, organized the first annual St. Baldrick's event. Douglas said that she was very pleased with the number of people in attendance and the number of walk-ups.
"We didn't expect for this many people to come," Douglas said.
The event, which benefited the St. Baldrick's Foundation, raised over $3,400 towards childhood cancer research grants. It simultaneously benefited the organization Children with Hair Loss because hair that was over eight inches in length was donated.
The event also raised awareness through the participation of shavees. Douglas chose to shave her head in solidarity for kids with cancer.
"It is super liberating," Douglas said. "I felt like I had a runner's high."
Many participants and attendees were excited to show their support for the organization.
"I had cancer when I was a little kid," said Mackensie Thompson, a sophomore math major. "I was bald for a while so I know how that feels."
Thompson found out about the event through a friend and chose to shave his head as a way to support the cause.
"Any way to give back is appreciated," Thompson said.
Giving back was a common theme among many of the shavees. Troy Haas, a sophomore biological science major, chose to shave his head as a way to pay tribute to a childhood friend that was diagnosed.
"It's my way of paying my respects," Haas said.
Overall, participants and attendees were excited about what the event stood for and the outcome of the fundraising.
"It is really cool and I'm happy for what they are doing," Thompson said.
For more information about the St. Baldrick's Foundation visit www.stbaldricks.org.
Collegian Reporter Maddie Buxton can be contacted news@collegian.com.
Related articles