1
1
Scissors and Sinners is a barbershop for men in Fort Collins, which provides great haircuts and exceptional grooming services at a reasonable price while welcoming clients into a sleek, sophisticated and edgy atmosphere with a nostalgic feel.
2
2
Lacey Robinson works in Scissors and Sinners, and she has eight years experience in this field. She opens the shop every morning at 8:30 a.m.
3
3
Lacey's first job is to log into the system before she starts her job and puts the music on.
4
4
Lacey is getting ready to serve the customer as she needs to make sure everything is ready before she serves her client.
5
5
A CSU student, is the first client of the day.
6
6
Lacey hears how he wants his hair cut today, she also recommends some new hair styles.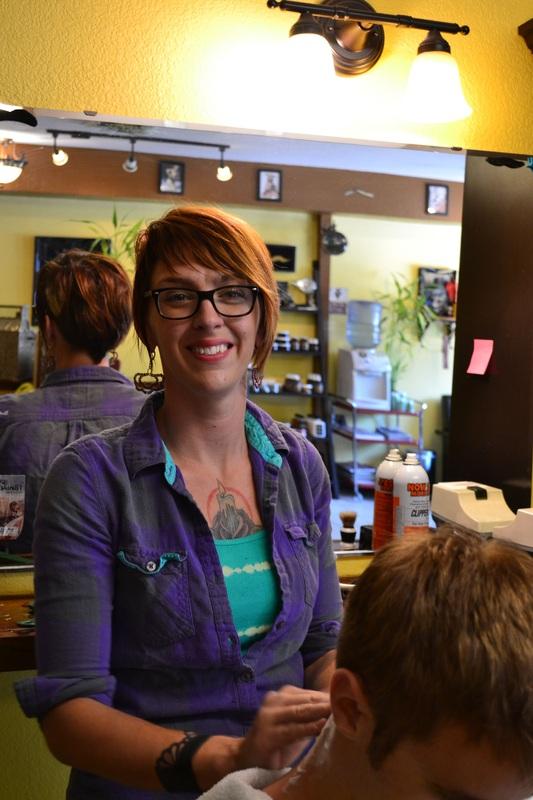 7
7
Lacey is always happy to serve her clients. As she said, 'i enjoy putting a smile on my client's face, I really feel happy that my clients like the service I provide.'
8
8
Lacey is very attentive with her work as she carefully serve her clients.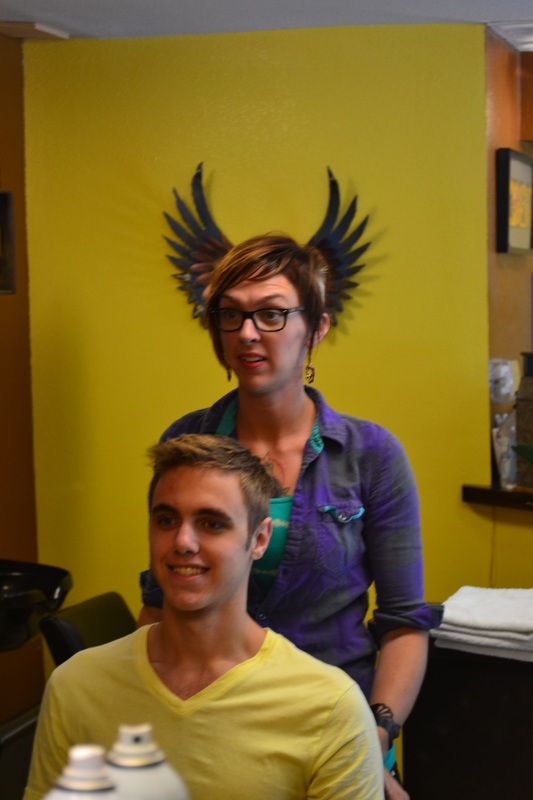 9
9
At the end of the hair cut, Lacey discuses it with John. A big smile on his face shows his satisfaction with Lacey's service.
10
10
The client pays $22 for his hair cut.
11
11
She served another client in her schedule.
12
12
Lacey talks with each client as she cuts their hair.
13
13
He is enjoying his hair cut and the conversation.
14
14
Another satisfied customer.
15
15
Lacey returns the change to a customer from an old fashioned cash register.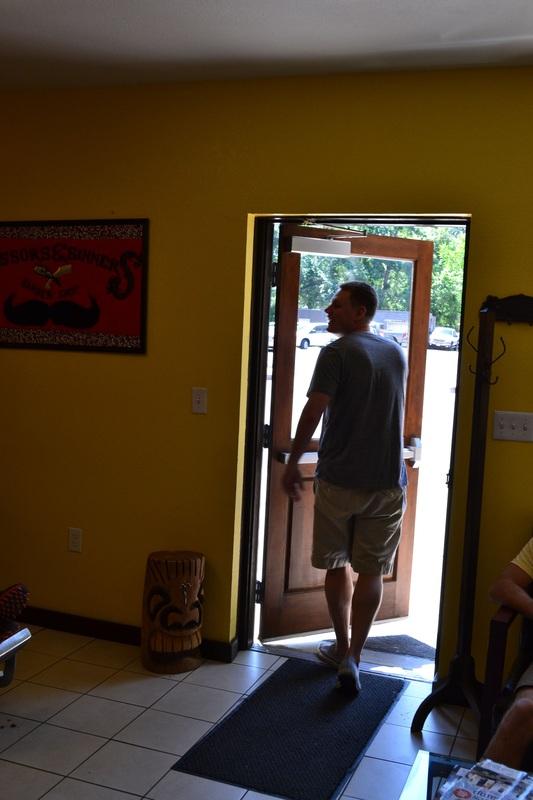 16
16
The client departs with a big smile on his face.
17
17
Lacey is wrapping up for the day. She has to make sure everything is clean and ready for tomorrow.
18
18
Lacey is leaving the shop for the day. She will be back tomorrow and ready to serve a group of new clients.
Scissors and Sinners Barbershop is located in 112 E. Laurel, Fort Collins. Here are some of our most popular services: Men's and Women's haircuts, Buzzcuts, Long Cuts for missing teeth and Face Shave or a Straight Razor Head Shave for a classic barbershop experience.
Photo and story by: Tanvir Shyduzzaman
Bio: Tanvir Shyduzzaman is a Business Management and Marketing student at Swansea University, Wales, United Kingdom. Currently he is completing a summer course in New Communication Technologies at Colorado State University.